This is a website all about the CubeSmp Season 2!
Hi yall! My name is Stephanie and im the one who owns this account. Im a fan of The Cube, if you dont know what The Cube Smp is I will tell you now! Its a server that is whitelisted in MineCraft Pc , only a few players can play. The members of the Cube Smp are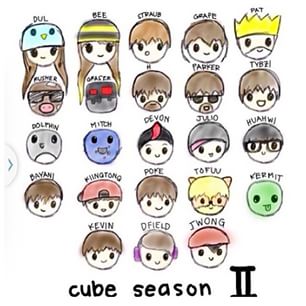 Now Lets Get Started on the News!
*Tybzi, Talekio, and Hbomb won UHC season 12 race to the Ender Dragon
*Watch STRAUBERRYJAM and GRASER10 meet each other for the first time!
CLICK HERE
*ChildDolphin left the Cube :(
*Bayani left the Cube :(
*Cube is in L.A.!!!
Watch Graser10 prank the Cube!!
PRANK VIDEO HERE